Hey everyone! My name is Jenna and I recently moved back to Wisconsin after graduating from pharmacy school out on the east coast. You heard right, I'm a pharmacist by day and a Kelsea Ballerini fan girl at all other times. I always had high grades in chemistry and I love helping people, so naturally the medical field seemingly was a passion of mine. Pharmacy just so happened to be the best of both worlds!
Beyond pharmacy, I am also extremely passionate about the arts. I have loved music for as long as I can remember and am particularly drawn to lyrics that hit you right in the feels. I was introduced to Kelsea when "Love Me" was climbing the charts and didn't know her by name, but loved it and "Dibs" which were both always played on XM radio. What I didn't know, was in a few short months I would be hooked for life.
I first saw Kelsea in Maryland shooting her music video for "Dibs." She was opening up for Lady Antebellum and while I had already fallen in love with her music, I absolutely fell in love with her as a person. She is the most kind hearted and down to earth individual I've been blessed to get to know, both in the industry and out of it. Since then, I've had multiple encounters with her and some pretty awesome experiences because of her. She is ever so deserving when it comes to her accomplishments, and it makes me so happy to see such big beautiful things happening to such an incredible person.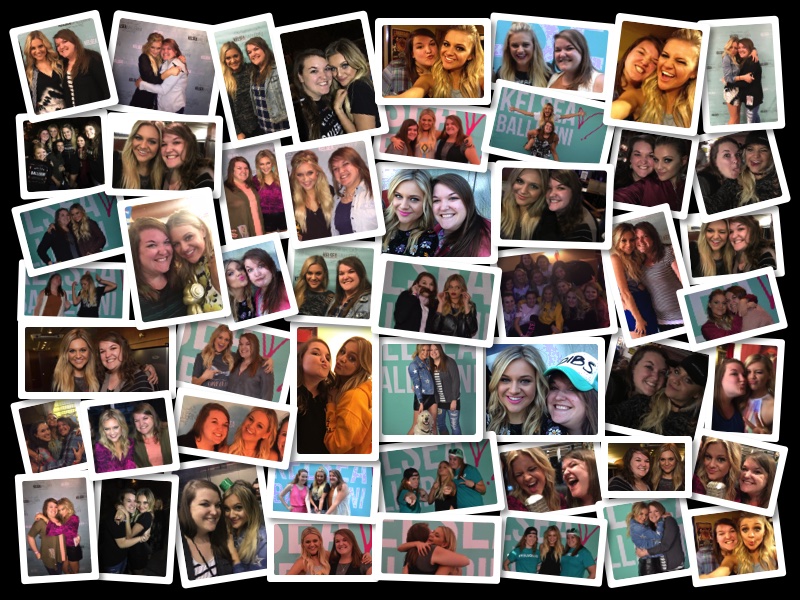 My favorite Kelsea song is actually songs that aren't even on her LP, funny enough. I am a big fan of "Miss You Back" and "Get Back Up," as both songs have lyrics to die for. While I'll probably never get lucky enough to brag about these songs to the world, they will always be hidden gems in my eyes. As far as songs she has put out for the world to hear, on The First Time I LOVE Stilettos and XO. Off of Unapologetically my favorites would have to be Get Over Yourself, Miss Me More, and End of the World.
I am so excited to be a part of this site. I could not dream of a better person than Ashley to do this all with and this fandom has been one that I have the upmost respect and unconditional love for. We hope you all enjoy this site as much as we've LOVED putting it together for you all!
Find me everywhere cuz I want to be friends with every single one of you!
Twitter – Click
Instagram – Click
Kelsea's Fan Club – Click